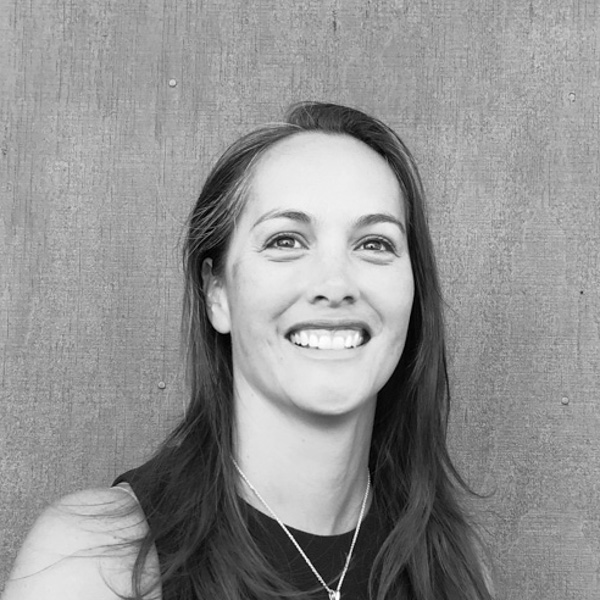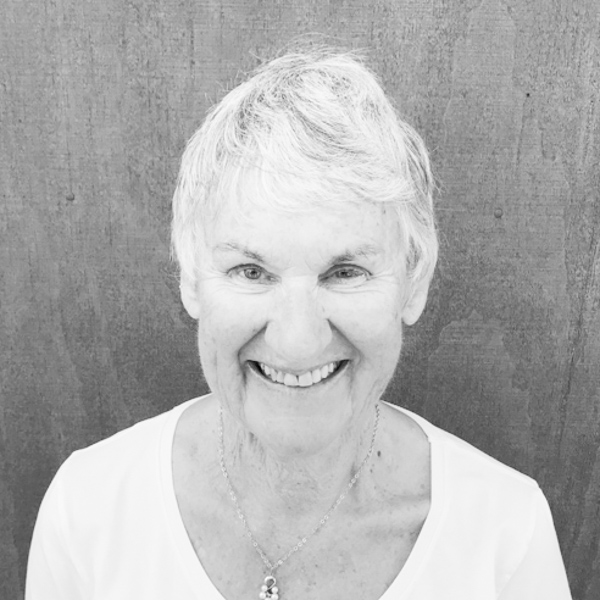 NAN MCKENZIE
Exercise Physiologist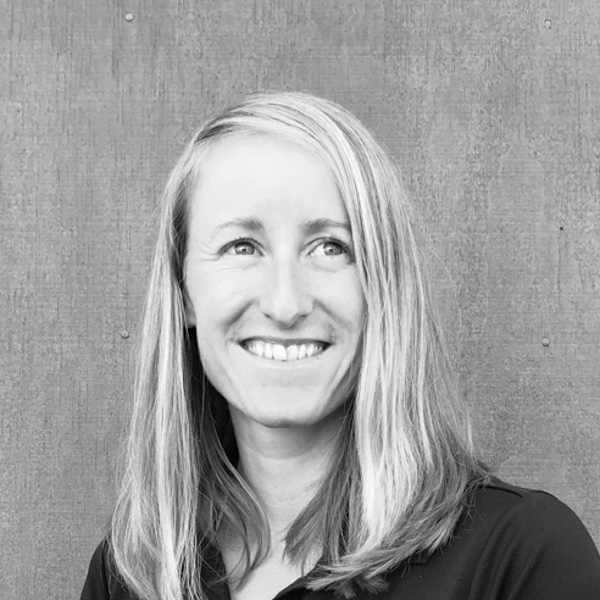 HANNAH LOWE
Clinical Exercise Physiologist / Clinic Manager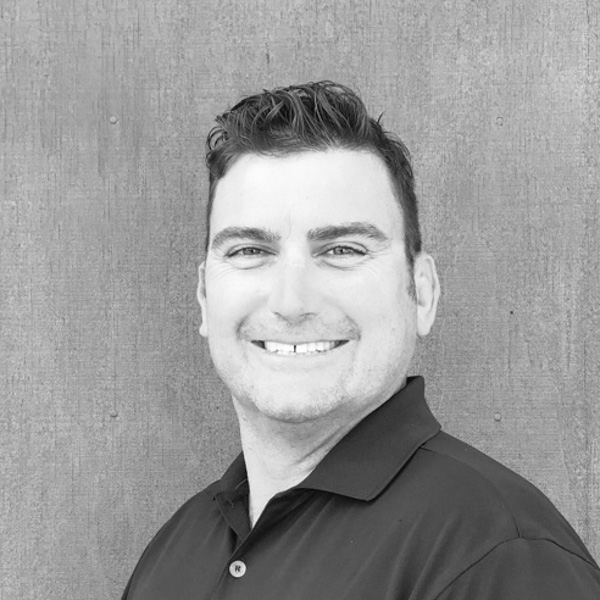 STEVEN FINLAYSON
High Performance Exercise Physiologist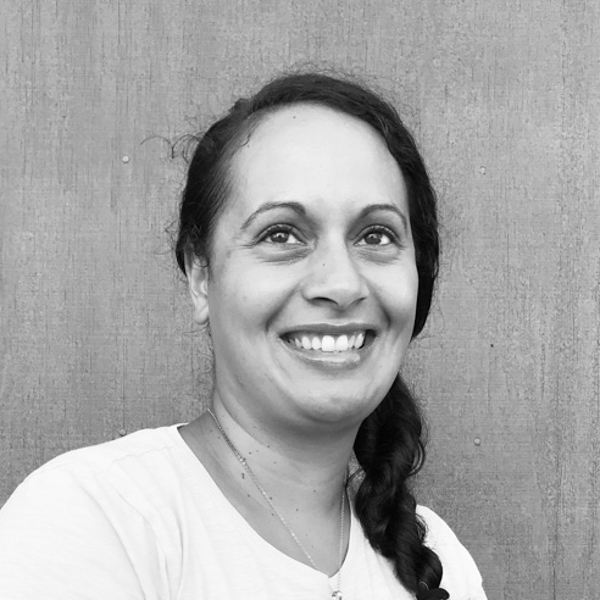 ERINA WALKER
Integrative Massage Therapist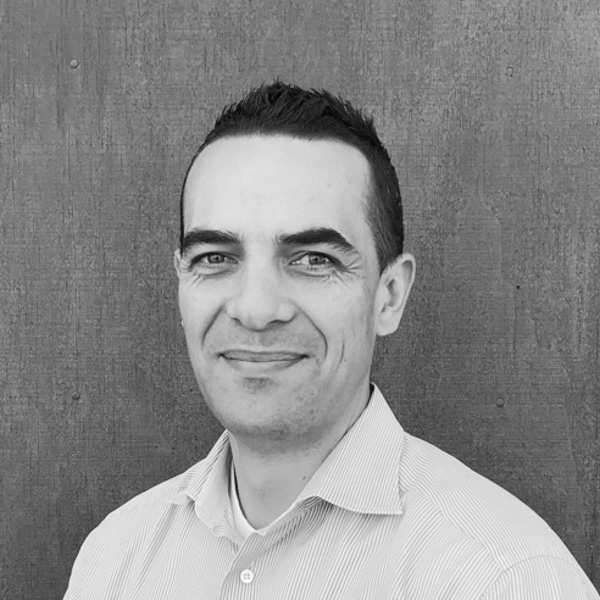 WIREMU MATTHEWS
Integrative Health Consultant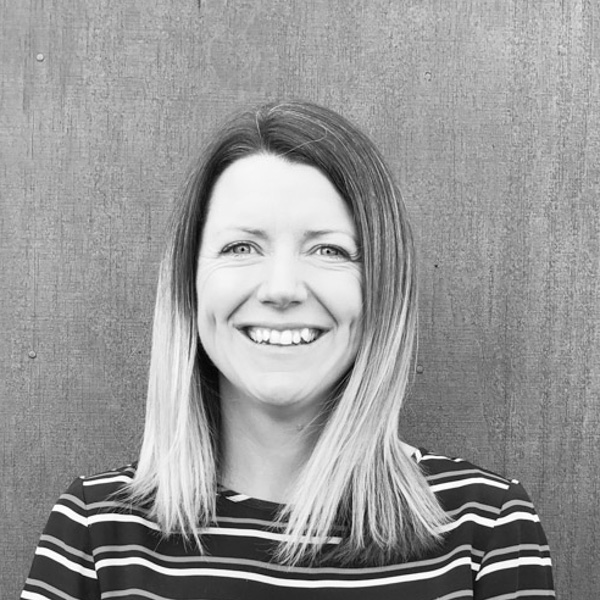 KIMBERLEY GILMOUR
Integrative Health Coach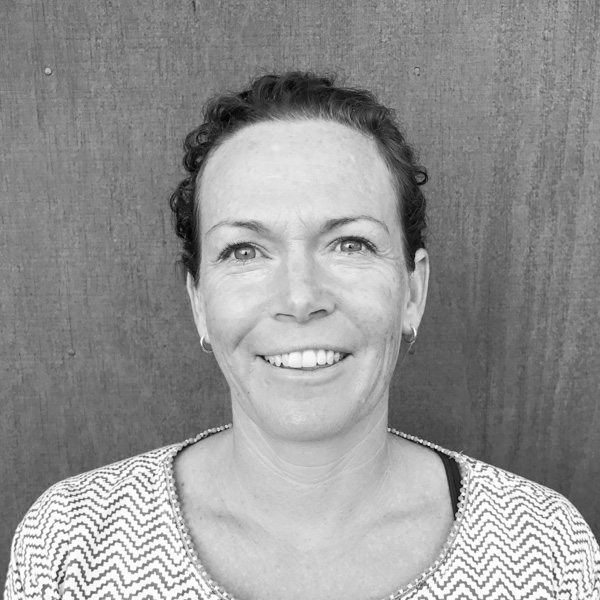 Kate Gillingham
Integrative Health Coach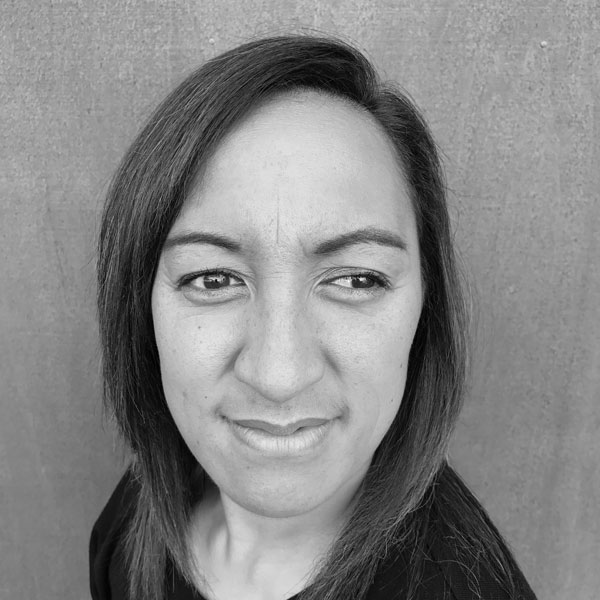 KRISTEN MATTHEWS
Integrative Health Coach
STACY SIMS
Women's Health Consultant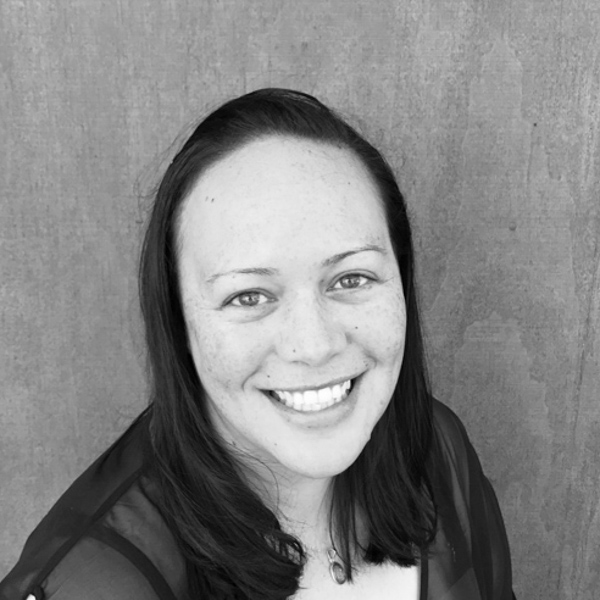 MARAEA WALKER
Research Manager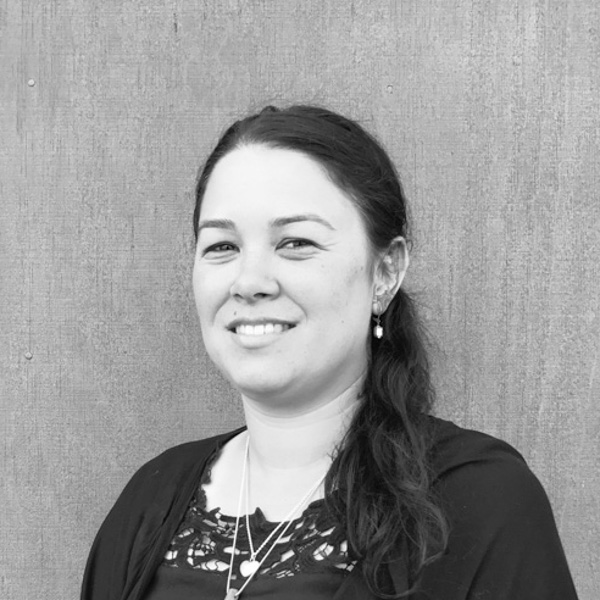 DR MARAMA MCDONALD
Research Fellow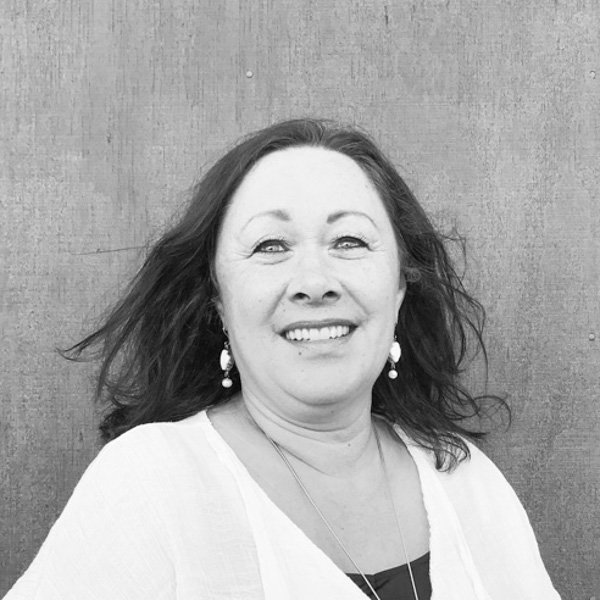 EVA WEHIPEIHANA
Office Manager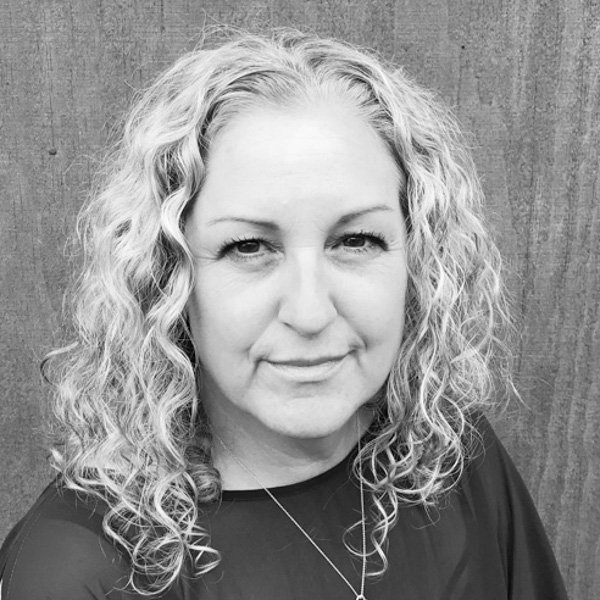 ANGELA BEATSON
Brand Communications Manager
Rachel Renee Walker
Social Media Manager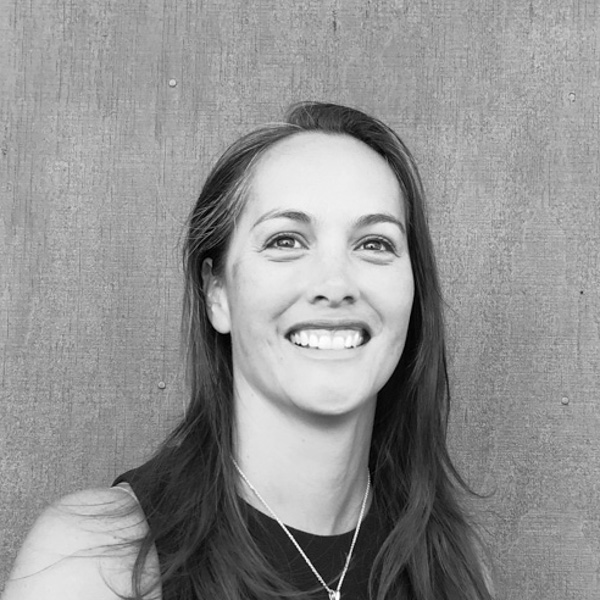 Dr Anna Rolleston
Director
Profile
Dr Anna Rolleston's vision is of a healthcare system that works for you and with you. Where you are fully informed of your choices and where you get to choose your own pathway to better health and wellbeing.
Anna is a leading voice in health and a highly accomplished academic, obtaining her Masters in Exercise Physiology followed by a PhD in Medicine (Nutrition Metabolism) from Auckland University. She is a recognised health researcher, and has managed research projects across a range of interest areas including heart disease, Maori health, ageing and lifestyle management of health. Anna holds senior research fellowship roles at both Auckland and Waikato Universities and sits on a range of advisory committees and governance boards. Anna initially established the Cardiac Clinic to help people manage their health conditions through lifestyle improvements, including exercise, nutrition and stress management. She also established Performance First to work with athletes both at development level and elite. These two businesses are now integrated into The Centre for Health. Anna combines a robust scientific and academic background with an understanding that change comes from within, but that we often need a good deal of support to facilitate that change. Anna and the team are passionate about supporting people to improve their health, vitality and wellbeing.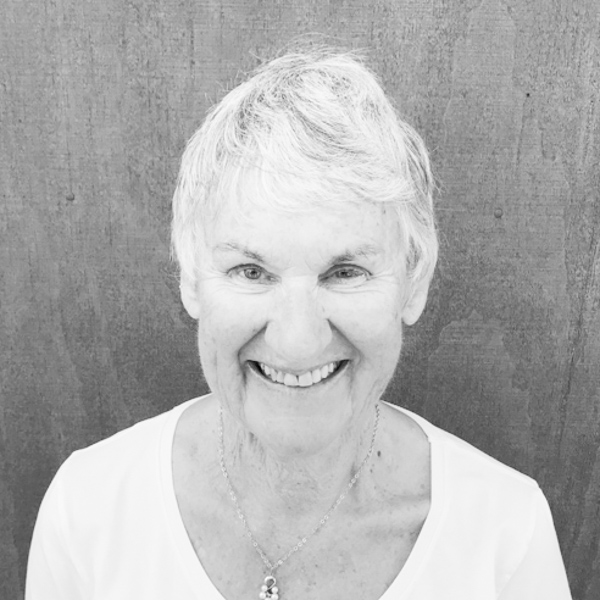 Nan McKenzie BPEd, Dip Couns, Dip Tch
Exercise Physiologist

Profile
When Anna decided to establish the Cardiac Clinic in 2010, Nan McKenzie was right there beside her.  With a background in PE and fitness, experience running the cardiac rehab exercise programme at Tauranga hospital, and a passion for education, Nan was instrumental in helping set up and run the clinic, especially in those early days.  She now specialises in teaching stretching and breathing, which she started talking about long before yoga was fashionable.
Nan has never been bound by convention.  As a PE teacher, Nan was far more interested in promoting exercise as a way to help improve confidence and coordination for all students than she was running drills, coaching teams and organising sports events.  As a guidance counsellor, she taught social and career education programmes so students learned practical transition skills they could use outside of the classroom.  As a manager at the national Careers Service (now Careers NZ) she was instrumental in bringing to life innovative career education programmes and resources.  When she came for a visit to Tauranga to find a place to live "later on," she instead ended up buying and running a gym here.
Nan is driven by a desire to help people live healthier, happier lives, no matter what age.  "Now that I'm older," she says, "I'm really interested in ageing healthily and helping people keep moving."  Nan walks the talk, she can often be found riding her bike, exercising at the clinic, or, when her knee permits, jogging around Mauao.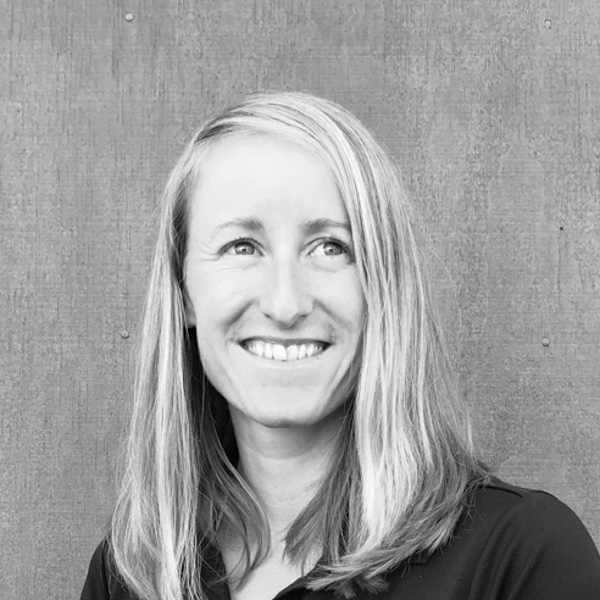 Hannah Lowe MSc RCEPNZ
Clinical Exercise Physiologist / Clinic Manager
Profile
Hannah grew up in Tauranga before heading off to Auckland University.  She obtained a Bachelor of Science degree majoring in Sport & Exercise Science and Nutrition, and followed that with a Post Graduate Diploma in the same disciplines.  She then completed a Master of Science in Clinical Exercise Physiology and she is currently completing her PhD.
Hannah is a registered Clinical Exercise Physiologist and manages the exercise clinic within the centre, supervising exercise sessions and conducting a range of health assessments for clients, including cardiac, diabetes, general health.
Hannah competes in gruelling multi-day, multi-sport events, so in her spare time she can often be found running, cycling or kayaking (for hours at a time!).
Hannah is a friendly, welcoming, expert presence in the clinic, supporting and inspiring clients to achieve their health, fitness and wellbeing goals.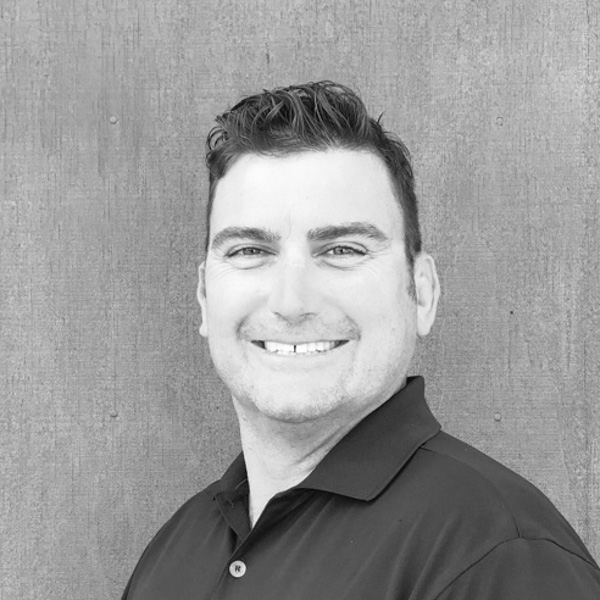 Steven Finlayson BSR
High Performance Exercise Physiologist
Profile
Steven, an Exercise Physiologist, has been involved in sport most of his life, as an athlete and a coach.  During his studies to complete his Post Graduate Diploma in Sport and Exercise through AUT, Steven discovered he had a passion for physiology – discovering what is happening inside the body during exercise.
Steven has worked for Performance First for the past 7 years. In that time, he has worked as a coach and provided injury prevention and performance programmes to several age group regional and national level athletes and teams, in sports such as Hockey, Rowing, Surf Life Saving and Water Polo.
Steven brings enthusiasm and passion for positive change in an athlete's performance, through sports specific and individually prescribed strength and conditioning programmes.  You will know when you have been given a programme by Steven, no two are the same. It is the variety and depth of knowledge in exercises that ensures you will always have a programme that best suits your needs.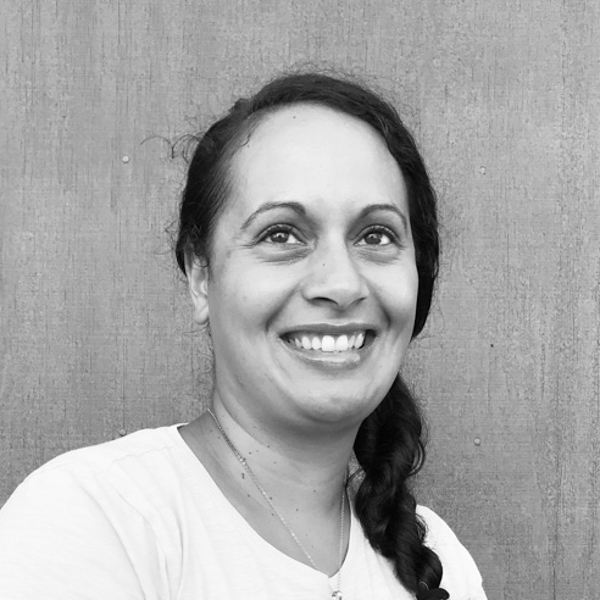 Erina Walker
Integrative Massage Therapist
Profile
After spending the early part of her career guiding whale watching tours in Kaikoura, Erina returned home to the Bay and is an integrative health massage therapist based in the Centre for Health.
Massage has always been a part of life for Erina and her whånau and it is something she showed a natural gift for. She graduated from the massage programme at the Bay of Plenty Polytechnic, and is also trained in Ortho-Bionomy, Myofascial Release and Lymphatic Enhancement Therapy.
Erina works with a range of clients, from children through to mature adults, athletes, people with serious health conditions such as cancer, heart, liver and kidney illnesses and those simply seeking to relax, unwind and still their busy mind.
In addition to relaxation effects, massage can also be beneficial for medical or therapeutic purposes, alleviating and reducing pain, supporting immunity, and providing comfort.
During each session, Erina takes the time to listen to each individual, understanding their unique needs and intentions and working to support them through their journey to better health.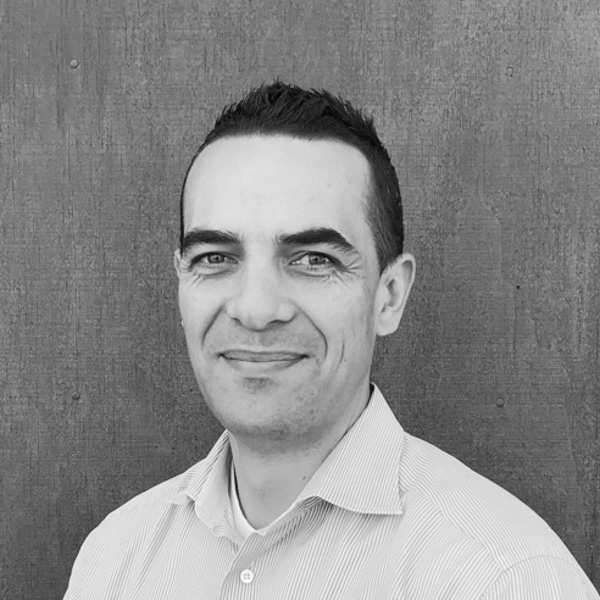 Wiremu Matthews BPharm
Integrative Health Consultant
Profile
Wiremu Matthews, Ngåti Ranginui, is a kiwi dad and husband, blessed to have 5 great children and an awesome wife, Kristen. He brings an integrative and transdisciplinary approach to all that he does. He uses knowledge and skills from western medicine and natural health to empower people to manage their own health sustainably.
Originally qualified and experienced as a pharmacist, Wiremu became disenchanted with a medicine-dominant approach to symptom management and undertook additional training in nutrition and personal training. He established and ran a successful personal training gym offering a more proactive and preventative approach, using exercise and food to improve health and wellness. While acknowledging the enormous contribution nutrition and exercise make to health outcomes, Wiremu identified that this wasn't a magic pill for everyone. More research and study led him to psychoneuroimmunology (the study of how our thoughts and feelings affect our physical health and wellbeing). Indigenous peoples have long known how inextricably linked the spirit and the body are and the role they have in health and disease and Wiremu draws on that wisdom in his work.
Using specific processes, Wiremu facilitates change in people by addressing underlying unresolved negative emotions, which can keep us trapped in the limited beliefs and behaviours that often lead to poor health behaviours. This approach enables people to change beliefs, behaviours and therefore circumstances and physical symptoms that don't support their wellness, approaching the 'authentic self' who is inherently full of health and vitality and is self healing.
Wiremu has also run several businesses and currently has a human development and performance company that runs advanced reading courses and advancing leaders programs. He is in the process of developing other coaching programs for public and private companies who want their people to be healthier and perform at higher levels.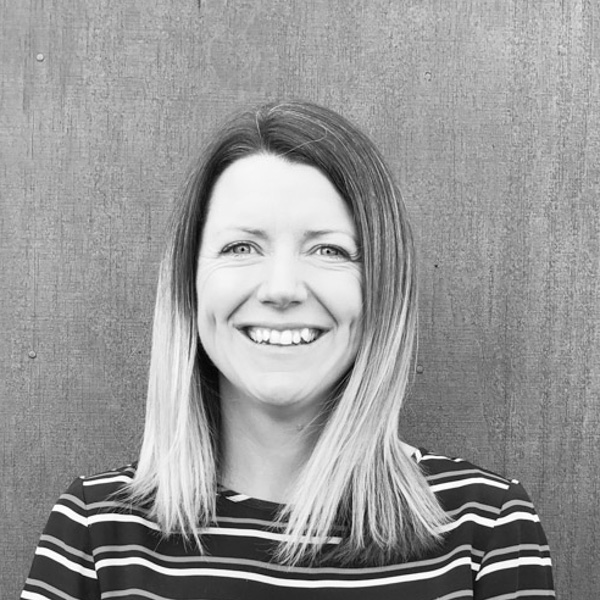 Kimberley Gilmour BA, BCom, MSc (current)
Integrative Health Coach
Profile
Kimberley is an integrative health coach who is passionate about helping people optimise their health and wellbeing. She graduated from the Institute of Integrative Nutrition and is currently completing her Masters in Health Psychology. Alongside looking at nutrition and movement, she is particularly interested in helping people improve their sleep, identify stress management strategies that work for them, and navigate obstacles that cross their path.  A trained career counsellor, she also enjoys helping people find work that is meaningful to them.
In addition, Kimberley works with businesses to help them create healthy workplaces where employees are able to contribute their very best selves both inside and outside of work. After graduating with degrees in Psychology and Business from Victoria University, she spent over a decade leading People and Culture/Human Resources functions for high growth New Zealand companies (including Icebreaker and Vend) and has experience designing and running impactful workplace health and wellbeing programmes. She has also worked within the not-for-profit sector and the startup ecosystem.
Kimberley recently moved back to Tauranga, where she grew up, after spending many years in Wellington, a bit of time in Christchurch and Auckland, and a few stints living and working overseas. She loves being closer to her whånau, especially her six beautiful nieces and nephews. A keen hiker and trail runner, she can often be found around Mauao, in Puketoki reserve or anywhere the trees call.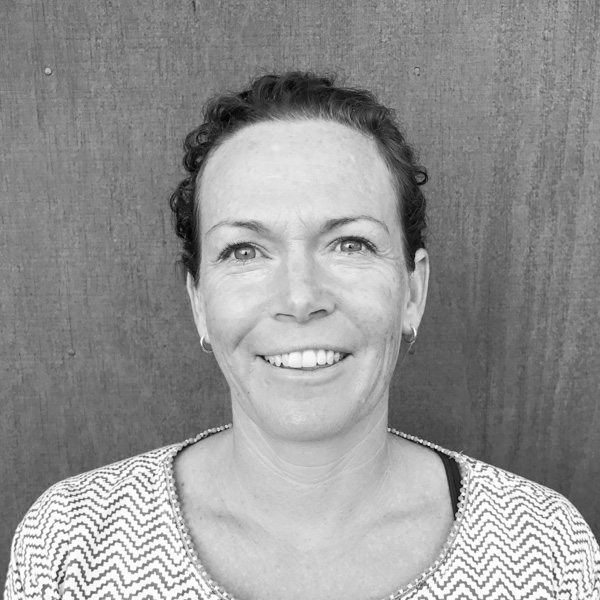 Kate Gillingham BPhEd, BPhty
Integrative Health Consultant
Profile
Kate is passionate about movement and food and sharing the different ways people can stay active at any age with any disability or health issue.  She loves helping people uncover what is stopping them enjoying life to the full.
Kate is a highly qualified and experienced physiotherapist, hand therapist and health coach who has worked in public and private settings across the country.  She also teaches a beach bootcamp in her local park. Kate graduated from Otago University with Bachelor Degrees in Physical Education (major in Exercise Prescription and Management) and Physiotherapy.  She also obtained a Post Graduate Certificate in Rehabilitation.  In 2017, Kate completed the Institute for Integrative Nutrition (IIN) course where she learned more about how food influences health as well as the balance of the 'five foundation components' of a healthy, happy human – work, relationships, sleep, fuel, spirituality.
Kate grew up in Whangarei and comes from a family of passionate health practitioners – her mother is a physiotherapist and her father is a doctor.  In 2004, Kate and her husband moved to Tauranga for the lifestyle and weather and are happy to call this place home. They have two active, gorgeous boys, a lovable lab and live in a great community.  Kate loves running off road amongst it all and is enjoying learning the art of yoga.  She also loves entertaining with large crowds of family and friends and loads of fantastic food, and equally enjoys the peace of her own company along our beaches or forests.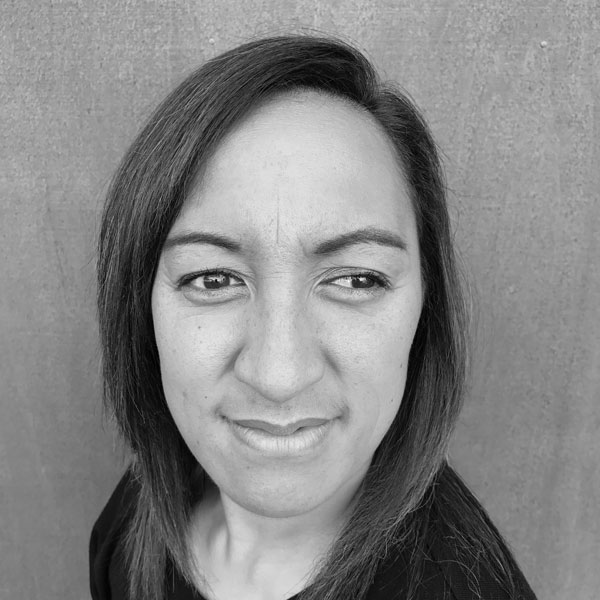 Kristen Matthews
Integrative Health Coach / Trainer
Profile
Kristen believes building relationships of trust is key to helping someone feel confident in who they are as a person, as opposed to focusing on the 'numbers on the scale'. Many of her past and present clients are reaping the benefits of feeling better, looking better, and wearing clothes they didn't think they could fit anymore, which has given them increased confidence and strength in many areas. "I'm no superstar", she says, "I'm a super mum and wife who is here to help you become a stronger and more confident version of yourself."
Kristen is a mother of five strong minded kids and wife to an awesome husband of so many skills and talents. She helps individuals and families understand how our thoughts and feelings can affect our physical well being, which she believes is a huge part of improving your health. She got more involved when she saw many of her own family dying early as a result of poor lifestyle choices and a lack of understanding when it came to overall health. She saw the need and she's doing something about it.
Kristen has been involved in the health and wellness industry for over twelve years and is inspired when she sees individuals making health a priority for them and their family. Now she LOVES helping people understand the importance of mindset, eating REAL food, and getting stronger physically and mentally. If this resonates with you, Kristen looks forward to meeting with you soon to catch up.
Dr Stacy Sims PhD
Women's Health Consultant
Profile
Environmental Exercise Physiologist and Nutrition Scientist specializing in sex differences of heat and/or altitude stress, recovery, genetics, and nutrition to moderate adaptive responses for performance.
Researching and applying practical sport science to elite professional athletes: Implementing specific cooling and heat adaptation strategies, hydration practices, and overall nutrition to improve performance outcomes and overall health.
Researching and applying modifications of elite athletic practices to obese sedentary individuals; improving exercise tolerance and overall clinical outcomes.
Author of ROAR: "Women are not small men. Stop eating and training like one. Because most nutrition products and training plans are designed for men, its no wonder that so many female athletes struggle to reach their full potential. ROAR is a comprehensive, physiology-based nutrition and training guide specifically designed for active women. This book teaches you everything you need to know to adapt your nutrition, hydration, and training to your unique physiology so you can work with, rather than against, your female physiology."- Rodale Publishing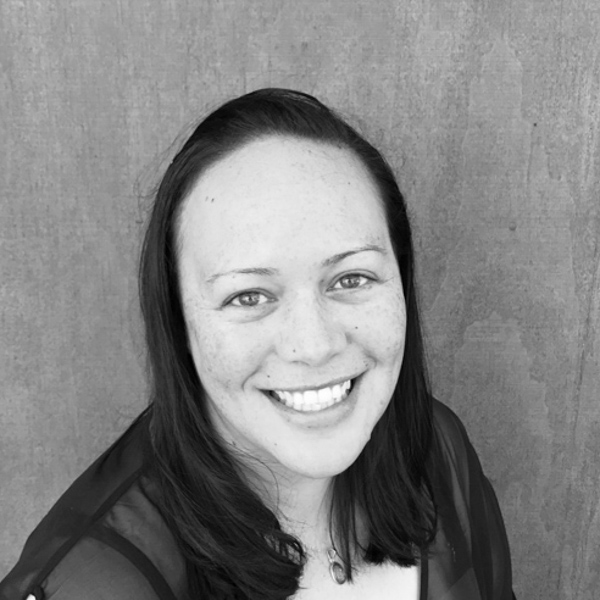 Maraea Walker BSocSc
Research Manager
Profile
Maraea heads our research operations team, particularly projects which use a kaupapa Maori methodological approach
Maraea grew up in the Bay of Plenty, moving away for a couple of stints for study and work before returning home in the late 2000s.
With a background in events, tourism and banking, and having completed a Bachelor of Social Science in Psychology and Human Resources as well as qualifications in business and tourism, Maraea brings a diverse and well rounded perspective and skillset to our team.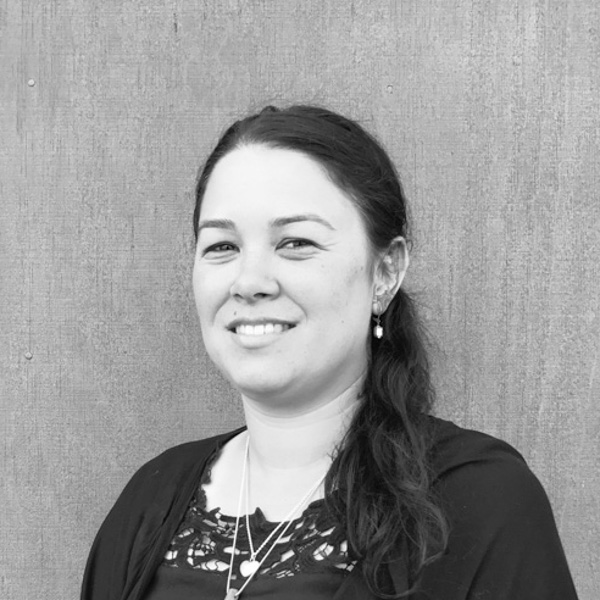 Dr Marama McDonald Phd
Research Fellow
Profile
Dr Marama McDonald is of Ngati Kauwhata and Rangitane descent and works as a researcher in the area of Maori health and wellbeing.  She is passionate about Maori health development that focuses on the 'whanau' as the source for positive change and growth.  She contributes to Maori health and wellbeing at both a research/policy level but also at the community/grassroots level through her involvement in local kura kaupapa and wharekura.
Marama's faith in an integrative, holistic approach to healthcare is grounded partly in her academic research but also largely from her experience within the health system.  Marama and her whanau accessed holistic integrative health services alongside conventional medicine during her son's battle with osteosarcoma (bone cancer) and is a fierce proponent of this approach to treating and preventing illness for individuals and whanau.
Marama's current research interests are in Kaupapa Maori research, ageing, mental health and holistic models of health.  Her next research project is looking at the development of a kaupapa Maori mindfulness intervention for tamariki/rangatahi(children/teenagers).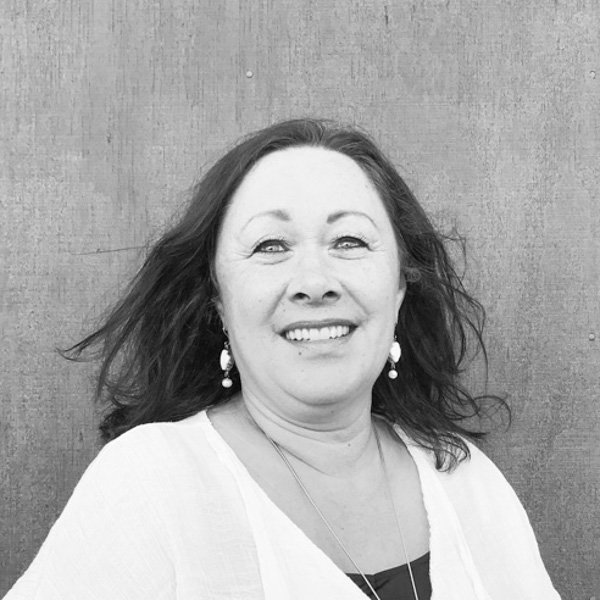 Eva Wehipeihana
Office Manager
Profile
Eva Wehipeihana joined the clinic as Anna's PA and "general factotum" and says "I love working at the clinic – it's a wonderful, healthy atmosphere and I have made lovely friends." Eva has a varied background ranging from insurance to retail to real estate and, most importantly, mother, grandmother and sister.
Originally hailing from Wellington, which she describes as "the best city to live in the world and the coolest," Eva has made Tauranga her home.  She is passionate about whånau, reading, adding to her garden, playing boggle (which she's amazing at), art, music and not always in that order.  She is also a google addict and her catch-phrase is "just google it."  She struggles with Donald Trump, cat haters and intolerant, nasty people. Luckily we have none of these at the clinic!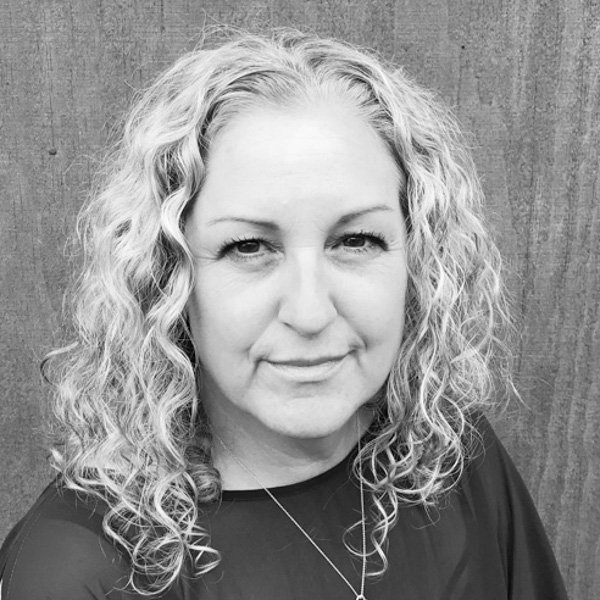 Angela Beatson
Brand Communications Manager
Profile
I am so proud to have been there at the beginning with Dr Anna Rolleston and Nan McKenzie, when it started with an idea of creating The Cardiac Clinic. Now 8 years later, it is so amazing to see not only the business growth, but also the transformation of the clinic. The brand has evolved along with the continued collaboration of talented individuals working in their passion, in The Centre for Health, a clinic that is a destination for all things health and wellbeing. I love watching this brand grow from strength to strength in the Tauranga community. As Anna says, "I make things look pretty", I do that so we can get the attention of people that need to live their best life.
In addition to being the biggest cheerleader for the brand, I also own my own recruitment agency, located in Auckland and Tauranga.
I am obsessed with branding, design, talented people and living a happy grateful life.
Rachel Walker
Social Media Manager
Profile
Rachel Walker creates the content shared across our social media platforms. Leaving Tauranga at a young age to grow up on kiwifruit orchards with her parents and older brother in rural Manawatu and Hawke's Bay, Rachel and her family returned home to the Bay and she has been writing ever since.
Currently completing her studies in media and herbal medicine, Rachel is passionate about bringing the two together to educate, motivate and inspire others to take care of their health and well-being in a holistic way.
Through social media and blog posts, Rachel is interested in the connection between mind, body and soul support and maintain a happy lifestyle and looks forward to updating the pages regularly with posts that benefit all.